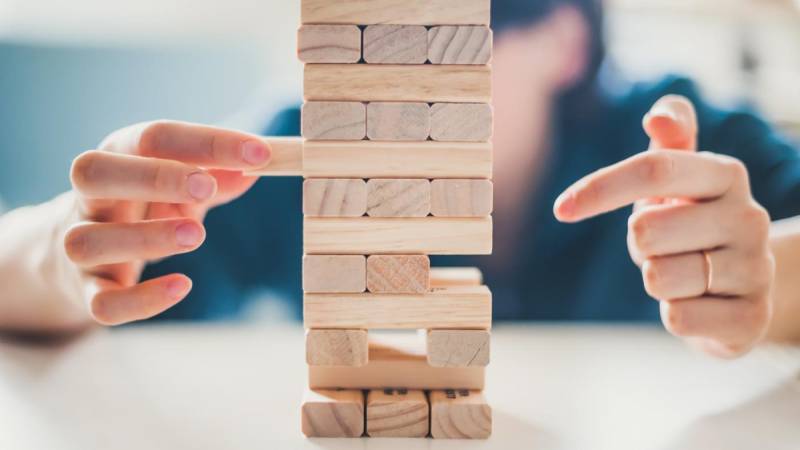 08-09-2018 Best Practices
The lives of those who lead Language Service Provider (LSP) businesses are far from simple...a typical project delivery workflow may go like this: a translation project comes it and it's assigned to a project manager who after preparing the files must find and assign an appropriate translator from the vendors database; correct language pair, correct area of expertise, and has the needed CAT tool and is available. Once the translation is done, it is then rushed to a proofreader who corrects all the translator's blunders before finally going through an internal quality check that ensures that the product that is delivered punctually to the buyer is free from errors.
The whole process somewhat resembles the board game Jenga. One wooden block is perched precariously on top of another, with the process continuing on and on as the tower of wooden blocks grows larger and larger, all players (stakeholders) involved in the process praying that it won't collapse and that each flimsy wooden block will prove strong enough to support the next.
Clearly, many things can go wrong. But what if there are no suitable translators available in the vendors database? That's when the vendor manager comes in.
If there is a large project or a buyer requests something that is out of the scope of the translators on the database, the vendor manager starts a recruitment campaign for new vendors.
Of the thousands of potential freelance vendors available, it is the vendor manager's responsibility to choose just those that are qualified for the task at hand. It is this sifting process that causes inefficiency and adds time delays as the vendor manager sorts the wheat from the chaff by reading through CVs, requesting references and if possible testing translators to find those that match the job requirements.
Between them, project and vendor managers have many aspects to consider. They must manage the timing of a project, communicate the requirements clearly to the translator and act as an intermediary between them, other professionals in the workflow and the buyer. However, when under pressure, it is perhaps easy to compromise the most important part of the jigsaw: the right choice of a translator.
Indeed, research shows that 9 in 10 translation quality issues are directly linked to poor vendor management hiring decisions. Choosing a translator requires being rigorous, honest and open with potential vendors, something that experienced vendor manager Zsuzsanna Juhasz knowingly considers the "most stressful part of her job". Out of all the decisions that are made during the translation process, this is the one that most impacts the final product quality and therefore the success of the translation business.
Looking outside the database for additional vendors opens up the translation agency to some or all of the following potential risks and drawbacks:
Quality risk as new translators are tested, often in a very hurried manner that doesn't guarantee their competence.
Loss of time and costs for any re-working.
5-10 days extra time added to the project turnaround time quote as new translators are tested, vetted and added to the database.
Time wasted not just in issuing and providing tests but also in getting them marked and finding relevant senior translators to do this.
Further quality risk as, due to the time pressure, project or vendor managers may often award the assignment to unsuitable translators, taking a risk rather than going through the whole cumbersome hiring process.
And last but not least, poor assessment of competency because, quite frankly, vendor managers and senior translators are not necessarily qualified at translation competency assessment (which takes years of experience and training itself) nor is it best practice to expect them to be so.
While some smaller companies may operate slightly differently, for example the project manager may also have vendor management responsibilities rather than there being a dedicated vendor manager, almost all readers will be familiar with this basic model described in this article.
How can you ensure that only the best translator is selected for each assignment and that the selection is concluded in the shortest amount of time possible?
And how can you streamline your organisation's vendor management?
Here are some pointers:
Don't rely on CVs or references
You cannot verify CV content and getting references from competitors is a waste of your time.

Use expert assessors
It takes years of training and experience to become a translation assessor, so use actual assessors and domain expertise.

Automate the processes
Yes, you can remove all the pains and mess of to and fro emails and files. By automating the sourcing, assessment and hiring process, you'll not only save time and money but you'll build scalability into your agency.
Vendor management is the area where many translation businesses can quickly increase efficiency.
Rather than creating and maintaining test papers, a team of assessors and managing the whole flurry of emails or scanning through CVs, use experts like Cerlingo or Altalang to take care of it for you!
With Cerlingo, you can either pick which translators to take through a testing process or click and hire already qualified translators from the extensive directory. This could save a small LSP over £25k/year and either way you end up with a set of competent translators who have been thoroughly assessed in their language pair and in their domain of expertise.
This can free up your time or that of your vendor manager to focus on more profitable activities such as supporting and maintaining relations with existing translators already in your database, developing and training them, evaluation and tracking of vendor performance etc.
As the translation industry progresses in the 21st century, Cerlingo offers a solution that could be ahead of its time. And it is a win-win situation for translation agencies. Have something to say or want to start a conversation? Drop us a line